Discover Chances in Data Toward Innovations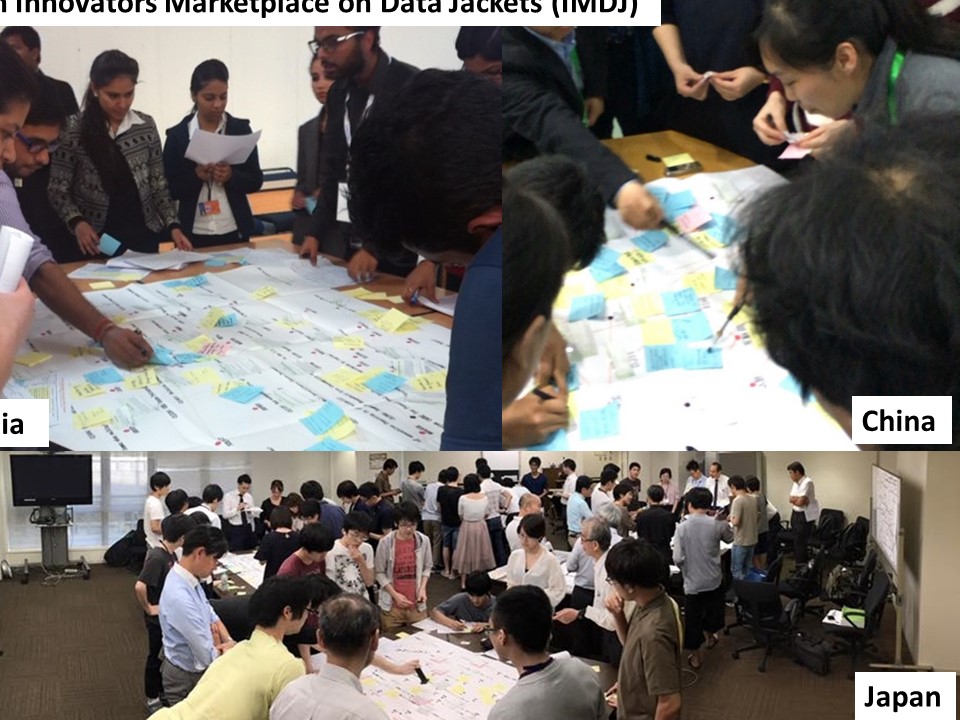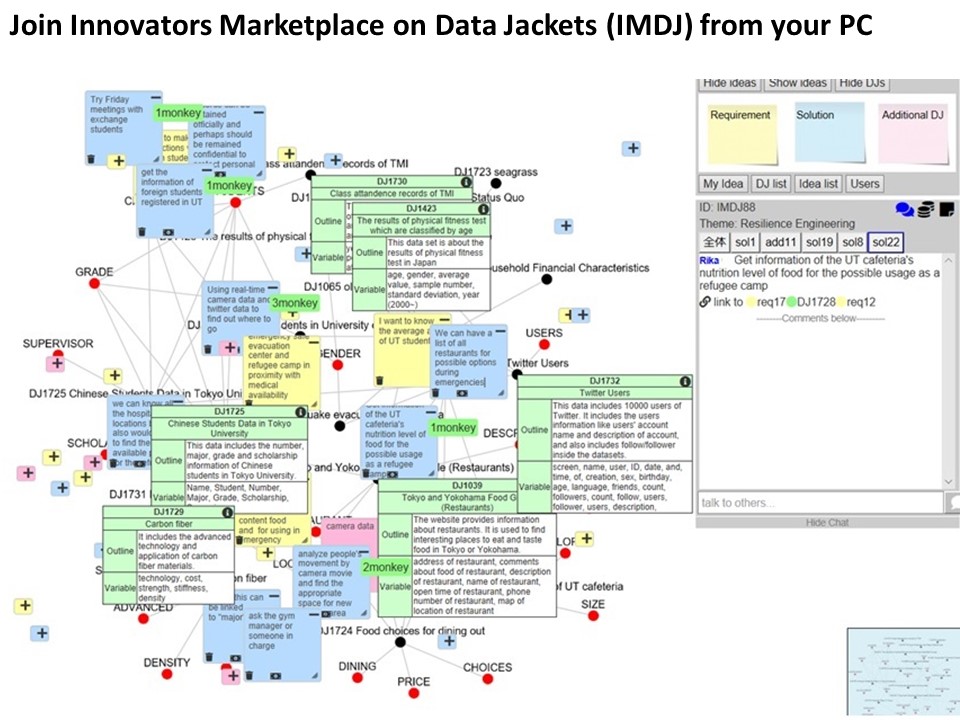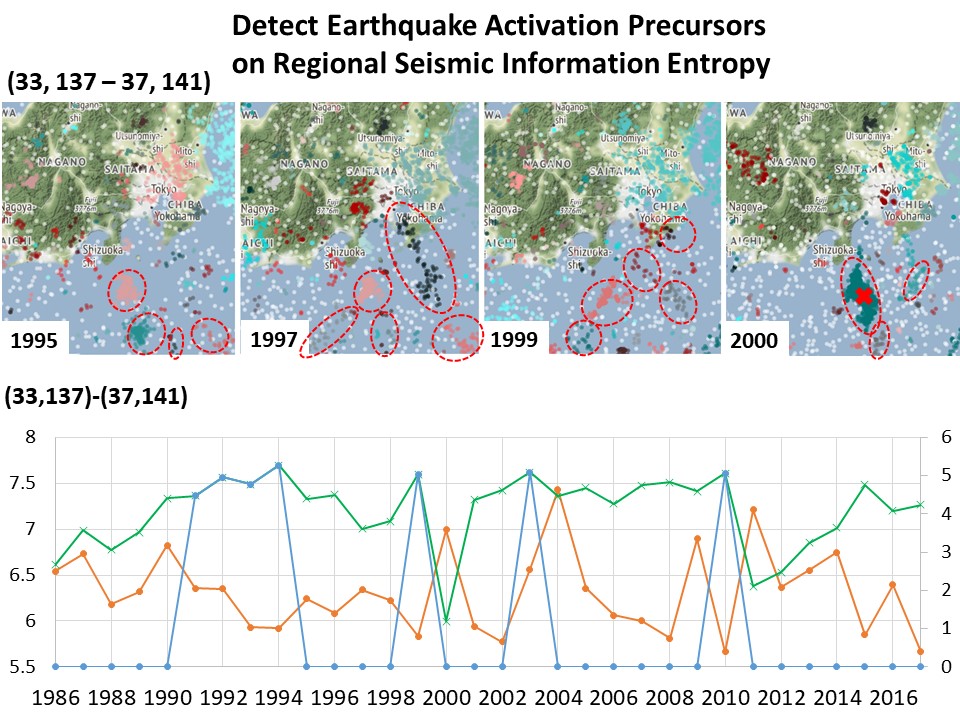 Designing Innovators' Marketplace of Data
Valuable data are not easily released. However, the disclosure of data gets to be easier if people make a plan of using and combining data before proceeding to sharing data with limited others – this is the principle of a new data collaboration society, that is, the market of data. Here, we position the market of data as a basis for data-driven innovations, aided by technologies we develop i.e., "data jacket" for smoothing creative communications and AI technologies such as "discovery without learning" for answering "why" in businesses.
Meta-sensing: A system for sustainable data collection and management
When a new value is felt somewhere, a person uses his eyes and hands to be connected to and understand things nearby and in the vicinity, to explain the value. Similarly, we develop a methodology to continuously collect and connect data that should be analyzed in an integrated manner, such as weather and consumption data in addition to the behavior of customers, in line with business requirements. Based on that analysis, individuals and firms sustain the activity and the creativity of the organization.
Data Analysis and Visualization: Fundamental Technology for Chance Discovery
We are developing technologies to analyze and visualize data on the conversations and actions of consumers, financial/retail business, medical diagnosis/treatments, and earthquakes. Changes in the environment and emergence of new values are detected and explained from data visualization – a driving force of the sustainable reinforcement of data market via the designing/marketing of products/services/values.