Welcome message from the head of the department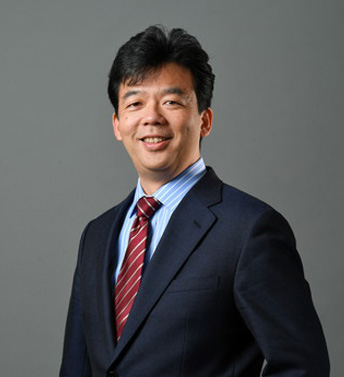 Welcome to the Department of Systems Innovation. I'm Hirdy Miyamoto, the head of this department from April 2021. You will find all the wonderful aspects of our department on this website, including the well-designed curriculum and world-leading faculty members. Let me briefly explain the concept of "systems innovation" and its history here.
This department started its journey in the year 2008, which means that we are among the youngest departments in the School of Engineering, University of Tokyo. On the other hand, this department has roots in two of the original eight departments of the imperial college of engineering, which is the immediate precursor to the University of Tokyo established in 1877. This particular combination of new and old is the key behind the concept of systems innovation.
Innovation, the creation of something that significantly improves our society and lives, is not always a direct result of an engineering breakthrough. Some new technologies have not been praised by society, while a mere combination of matured technology can be considered a significant innovation. Such a situation comes from the fact that we live in a highly complex system; numerous fields of advanced science and technologies interact with each other, forming the basis of our social system. Science and technologies often advance independently from social demands, providing mottled solutions to the social requirements.
Methodologies of discovering and solving the critical social issues in massive complex systems have been traditionally developed in marine, nuclear, space, and mining engineering fields, some of which are among the most traditional engineering fields. Safety engineering, service engineering, and other engineering fields that require multidiscipline knowledge are also aware of the necessity of such methodologies. Importantly, researchers in these fields found that similar structures and solution approaches likely exist behind the nature of the massive complex systems. We decided to study and describe them academically, which is the concept of systems innovation. This is why we are proud of having the most extended history in the School of Engineering.
Researches performed in the Department of Systems Innovation are, thus, object-oriented. All research activities have clear social objectives, such as increasing the safety of large-sized marine vessels, improving energy production efficiency, and optimizing resource development with environmental conservations. Students of the Department of Systems Innovation will be involved in such studies and learn how the social objectives are broken down to engineering requirements and how innovations happen to respond to them. Students will obtain the purpose-driven research experience and study the common structures hidden in the various problem-solving processes. You will be well-trained to describe your dreams along with adequately-defined social issues, which strongly support what you want to realize.
Your success is central to our mission at the Department of Systems Innovation. We are here to support you and welcome all motivated students to join our department. If you have further questions after browsing this website, please do not hesitate to contact us. You may also correspond with individual faculty members by using email addresses shown on the faculty pages. Thank you for visiting us, we are looking forward to working together.
Best wishes,
Hirdy Miyamoto, PhD
Head of the department and professor,
Department of Systems Innovation
Department of Systems Innovation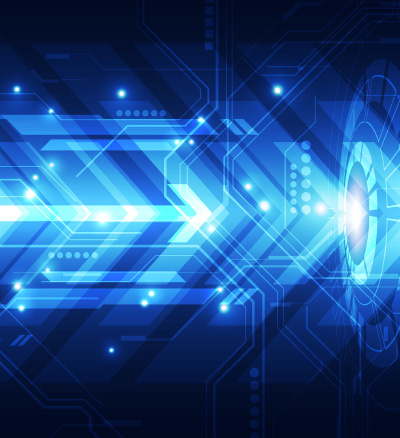 New Horizons for Education and Research
In modern days, multifaceted challenges involving humans, artificial objects and nature require attention and more versatile personnel are requisite. We at Department of Systems Innovation, based on systems science to comprehend phenomena from multilateral and panoramic viewpoints, are committed to implementing both education and research on principles and methodology to materialize innovative systems for better harmony between nature and human society through integrating engineering knowledge that has been subdivided into specialized areas.
Creation of New Values
Systematic ways of thinking to comprehend phenomena from multilateral and panoramic viewpoints are becoming increasingly important in modern days as we need to find solutions for sprouting various challenges in our society where we see globalization accelerating and complexity growing deeper. Engineering of today is expected to make a clear departure from a conventional perception of engineering such as extraction and analysis of basic elements of the subject matter. What is expected in modern society is having solutions presented for challenges in our society such as environmental issues, realization of safe and secure society and many other tasks. These solutions need to happen while trying to integrate processes with due consideration for the relationship or interaction among factors as well as putting together our knowledge and technology previously obtained in specialized fields. For instance, we have a challenge to harmonize nature, society and technology. This challenge calls for more commitment in factors around human-made objects such as humanware, management, service or social system in addition to other familiar human-made industrial product objects. We are seeing more importance in considering the impact of human-made objects to our society as well as their installation method with more economic-soundness while continuing to pursue better design and production processes for each human-made object. The expectation is the possibility for creating unrivaled, multidisciplinary values by overall redesigning the mechanisms for society and the environment but doing so not only for individual product values.
Exploring New Fields
For engineering to meet the expectations of our society and to be more extensively applied, we at Department of Systems Innovation wish to explore new engineering fields toward the goal of functional fusion of natural systems, human-made objects and social systems based upon integrated knowledge of engineering as well as system thinking.