Health Diagnostics of Next-generation Structures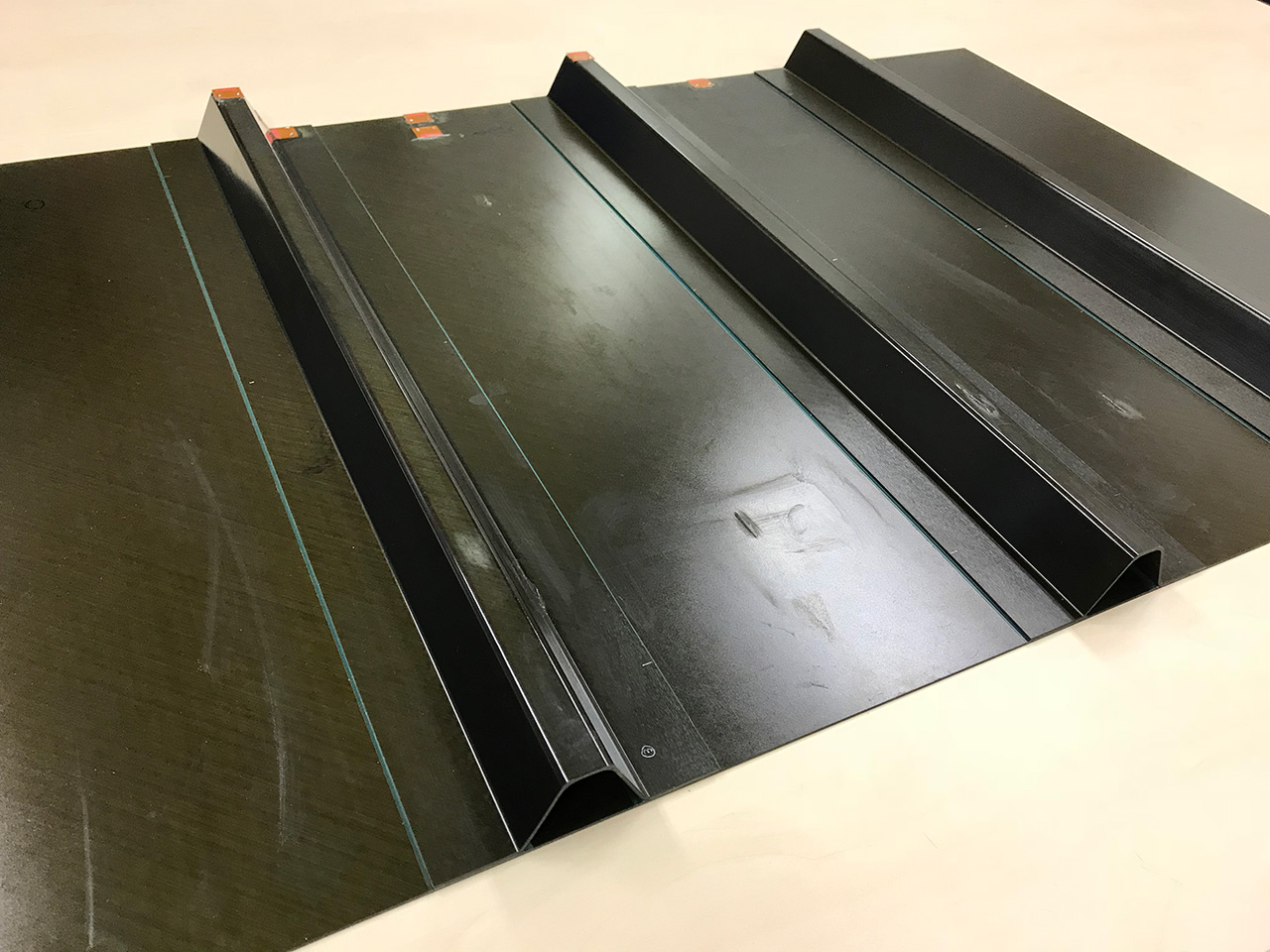 CFRP stiffened panel intended for the structural components of actual airplanes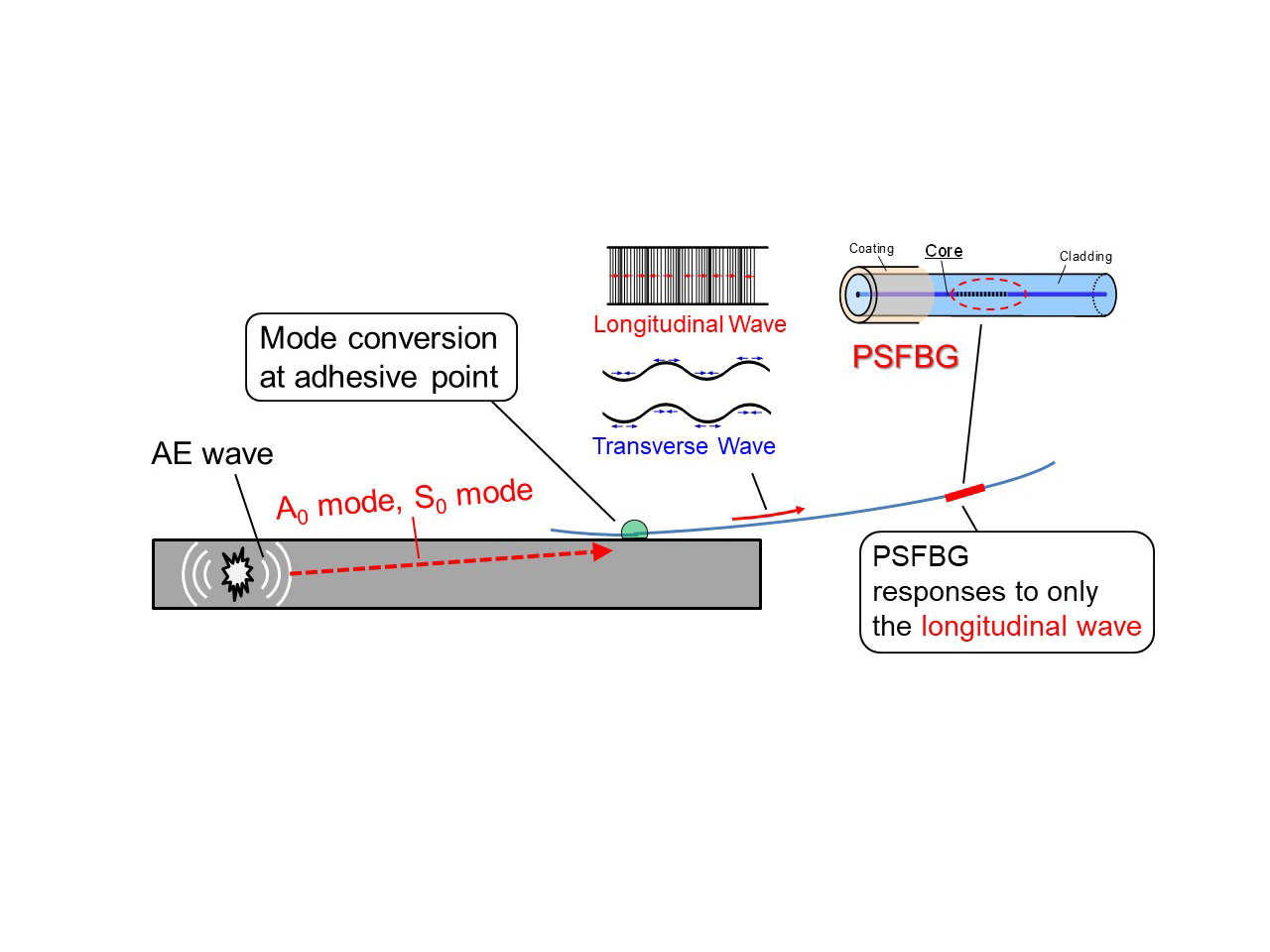 Remote ultrasonic measurement with an optical fiber sensor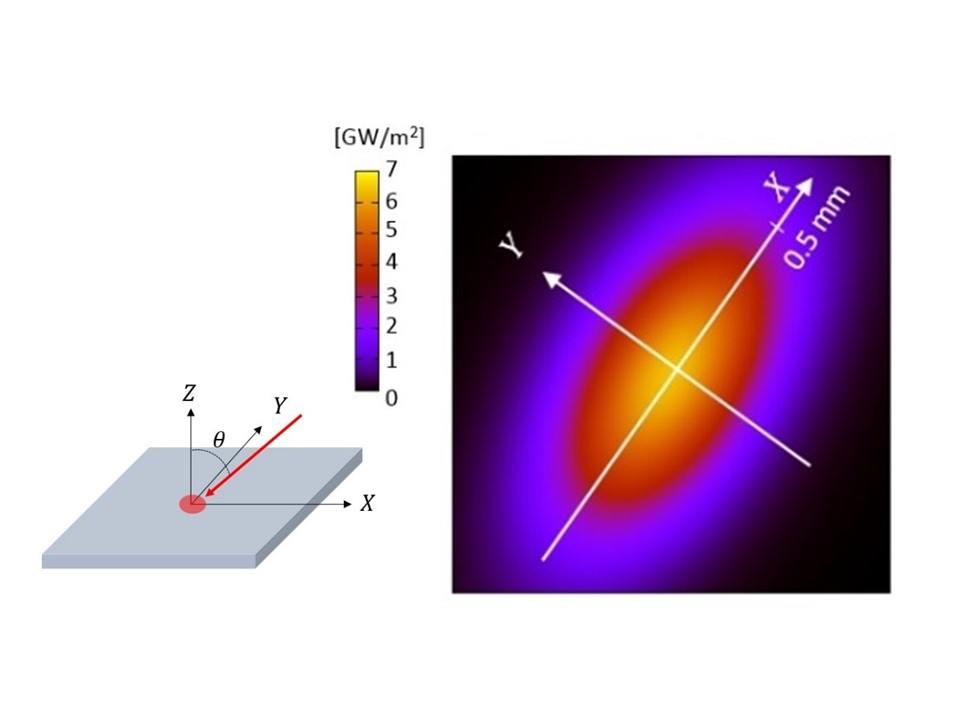 Numerical simulation of laser ultrasonics
Health diagnostics of advanced composite structures
For weight reduction of transportation structures, such as airplanes and automobiles, advanced composite materials have been used for them. However, since the fracture process of composites is complex, it is difficult to estimate the damage condition by visual inspections. Hence, in order to ensure the safety and the reliability of composite structures, non-destructive inspection techniques and structural health monitoring systems that are suitable for composites are expected. In our laboratory, we address this challenge collaborating with industrial companies. Especially, through merging the ultrasonics and the optics, we are attempting to establish novel non-destructive diagnostic methods for composite materials.
Remote diagnosis with optical fiber ultrasonic sensors
We have studied a remote sensing system with an optical fiber sensor that can detect weak ultrasonic waves. This system succeeded in the precise detection of AE waves excited when small damages occurred in structural materials. Since optical fiber sensors have the good environment resistance and the physically clarification of measurand, we aim to apply this system to evaluate the fracture behavior of composite structures for airplanes during the material tests in ultimate environments and that for automobiles during the tests in actual environments.
Detection of inside damages with ultrasonic guided waves
Since composite materials are generally used as thin plate structures, ultrasonic guided waves can be effectively propagated. Hence, we are attempting to construct novel damage detection methods with ultrasonic guided waves by clarifying the change in the propagation behavior of guided waves depending on the damage conditions in plate structures through both experiments and theoretical analyses. For example, we are researching on non-contact laser-ultrasonic inspections and structural health monitoring systems integrated into structural components.