Unlocking every activity related to humans and data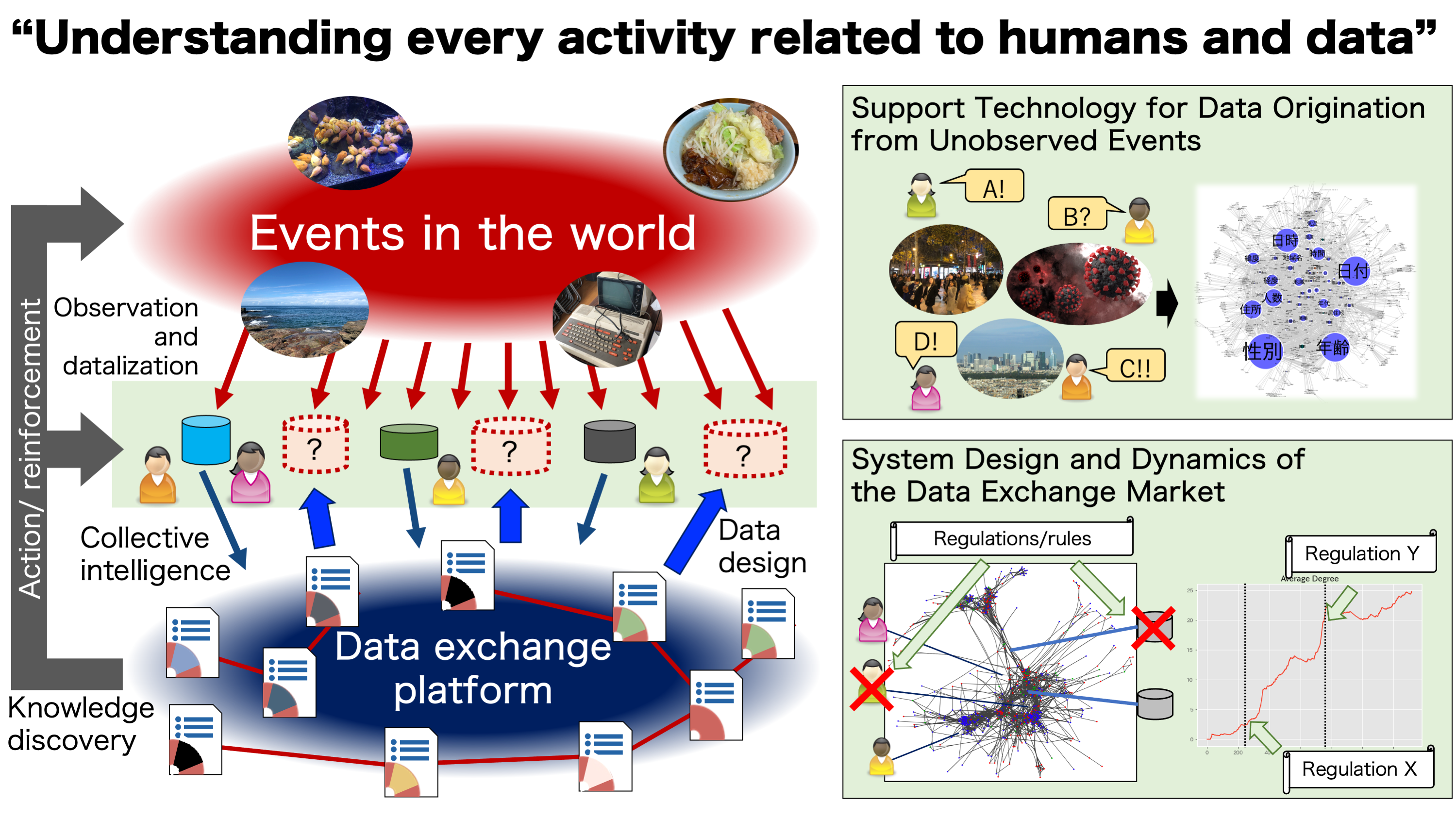 System Design and Dynamics of the Data Ecosystem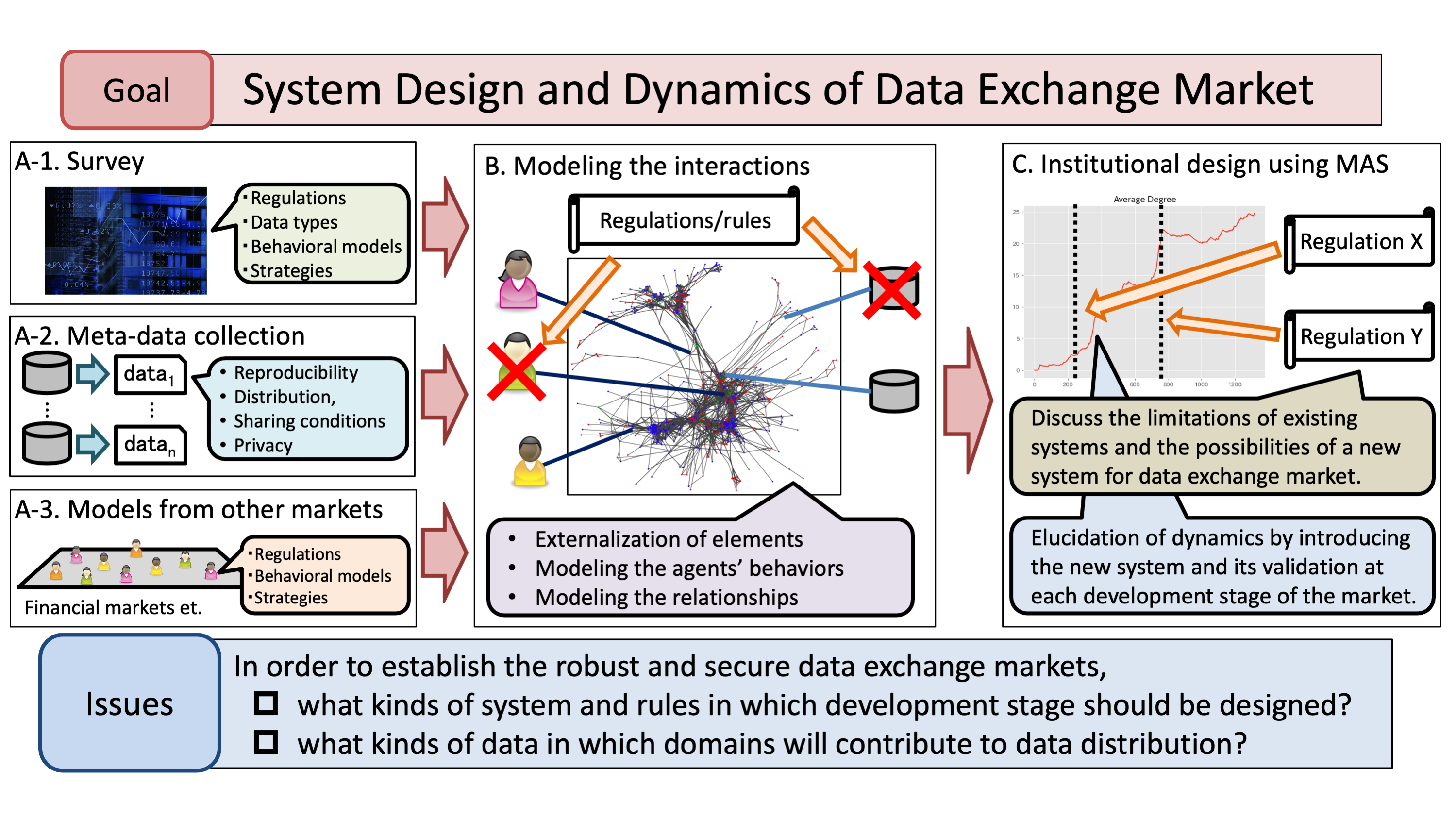 Support Technology for Data Origination from Unobserved Events
System Design and Dynamics of the Data Ecosystem
Value discovery and the creation of businesses through cross-disciplinary data exchange and collaboration have attracted considerable attention as a new source of innovation with respect to data. However, beyond that, a comprehensive understanding of data, its relevant legal regulations, and the dynamics of human interactions, along with the rulemaking and market designs based on them, are concerning issues in data technology. In this research, I aim to design a system for improving the data exchange market and its ecosystem by clarifying and understanding the factors that contribute to the growth of a robust and secure data marketplace.
Support Technology for Data Origination from Unobserved Events
Although valuable data are constantly being exchanged and shared across a diverse set of applications, the methodology and technology for observing and converting otherwise unobserved events into data remain undeveloped. By employing the collective intelligence of the cognitive processes involved in data acquisition, I aim to develop support technologies for data collection, informatization, and decision-making to support data from previously unobserved or unattended ecosystems.