Global geochemical cycles, environments, and mineral resources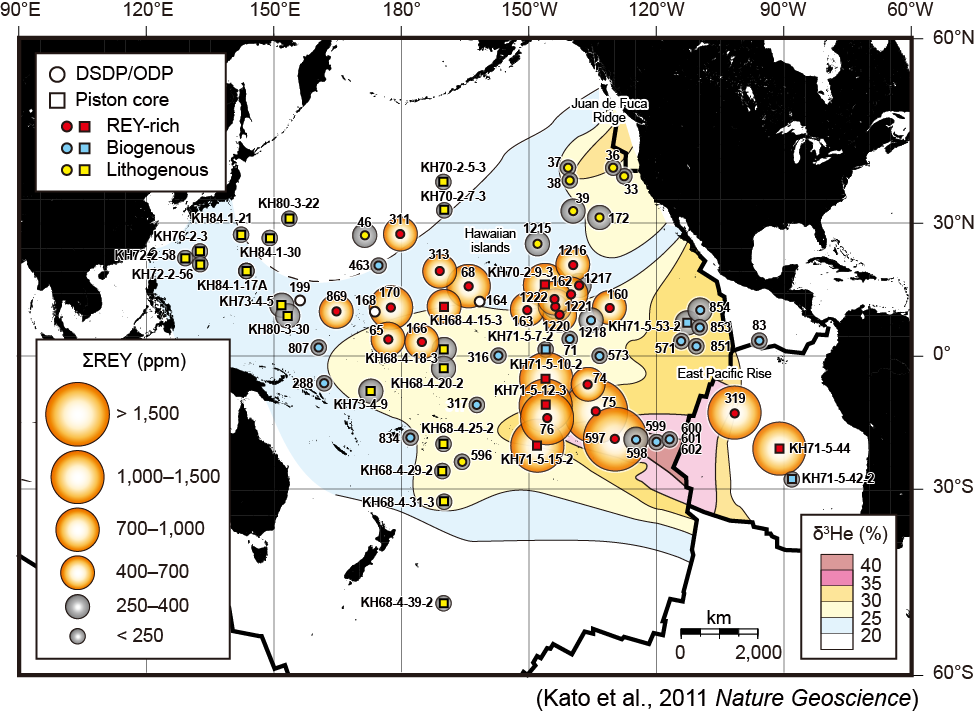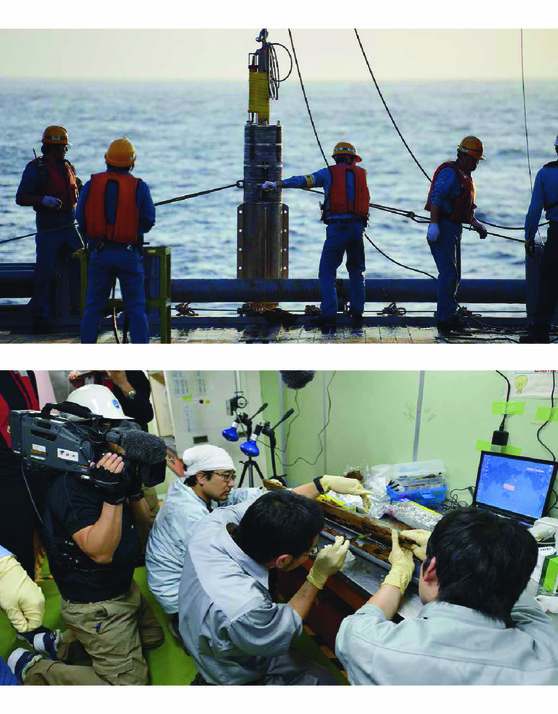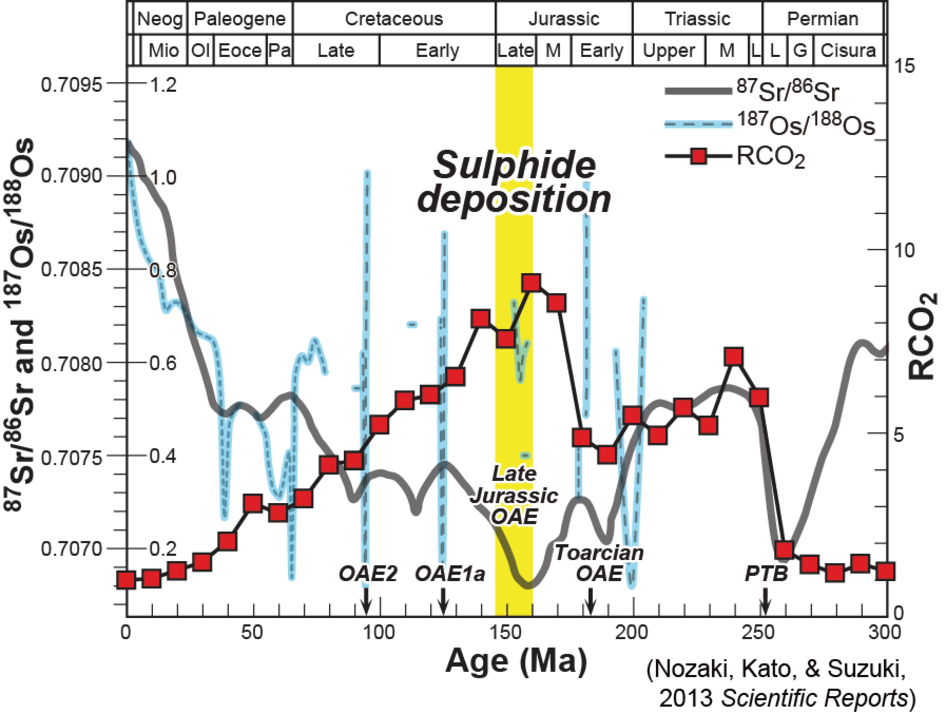 Exploration and Development of REY-Rich Mud Deposit on Deep-Seafloor
Rare-earth elements and yttrium (REY)—crucial materials in high-technology products including hybrid motors, flat screen television, and military equipment—are almost exclusively mined and produced by China. However, the Chinese government has asserted that its REY reserves will be exhausted within 20 years, and then has significantly reduced REY exports to the West. Finding new resources, especially for heavy rare earths, is a strategic global imperative. Our research group has discovered a new mineral deposit for REY on deep-sea floor in the Pacific Ocean, named as REY-rich mud. REY stored in this type of mud deposit amount to a possible resource ~1000 times greater than all current reserves on land. In addition, the mud has distinctive advantages as a resource: easy leaching of REY by dilute acid and very low contents of radioactive Th and U, constituting a highly-promising resource for REY. We aim to resolve a genesis of the REY-rich mud, to build an efficient exploration method for the deposit, and ultimately to develop the mud deposit in the near future.
Search for a Unified View of Geosystem Evolution Based on Mineral Resources from Present and Past Oceans
The goal of our research is to obtain a unified view of the relationships between seafloor mineral deposits, global environmental changes, and geochemical cycles during the history of the Earth. In the Late Jurassic, intense mid-ocean ridge hydrothermal and volcanic activity resulted in huge sulfide deposits and large emissions of CO2 gas, leading to global warming and a stratified paleo-Pacific Ocean. A global oceanic anoxic event in the Late Jurassic brought about marine conditions and elemental behaviors completely different from those in the present-day oxygenated global ocean, resulting in the widespread deposition and preservation of voluminous sulfides, petroleum source rocks, and black shale.