Systems innovation using physical simulation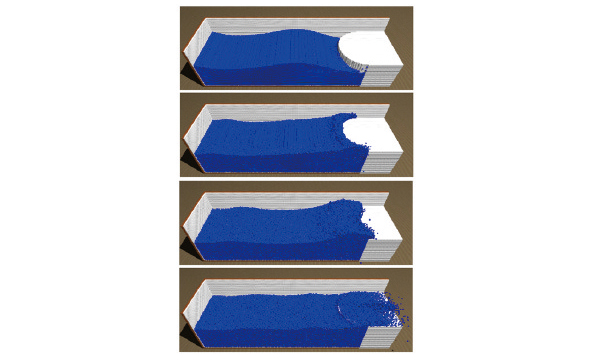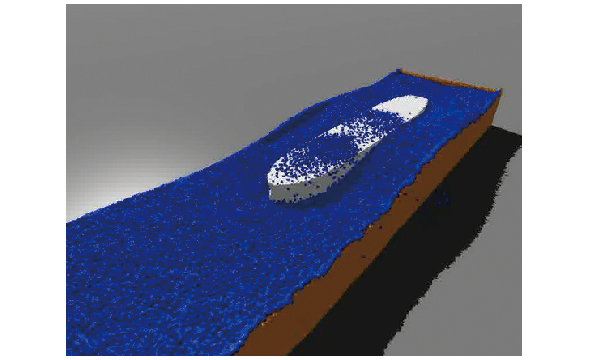 Phenomena clarification, system development and design optimization concerning fluid
 There are many fluid phenomena whose details are not unveiled yet. We clarify these phenomena, develop new system and optimize product designs on the basis of fluid simulation. We mainly simulate liquid behavior by particle methods, such as the moving particle semi-implicit method (MPS) or smoothed particle hydrodynamics (SPH) for fluid simulation. We also develop new simulation techniques for solving complex phenomena. 
Study on disaster prevention and mitigation
 By the Great East Japan Earthquake, the importance of disaster prevention and mitigation are recognized well. We simulate and analyze tsunami behavior around coasts. We contributes to disaster prevention and mitigation by numerical simulation of fluid. 
Study on ship and offshore structure safety
 We have developed technologies to numerically simulate ship motion and impact force acting on a ship hull in rough seas. Our research contributes to the safety of ship and offshore structures.