Digital twin of artifact systems through synthesizing inspection techniques and molecular simulations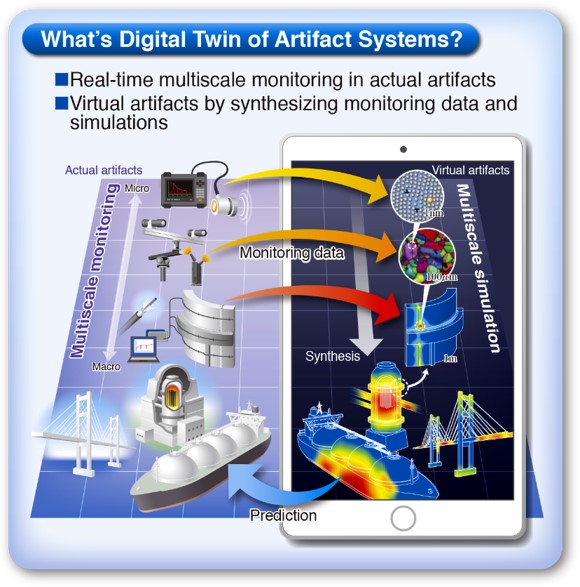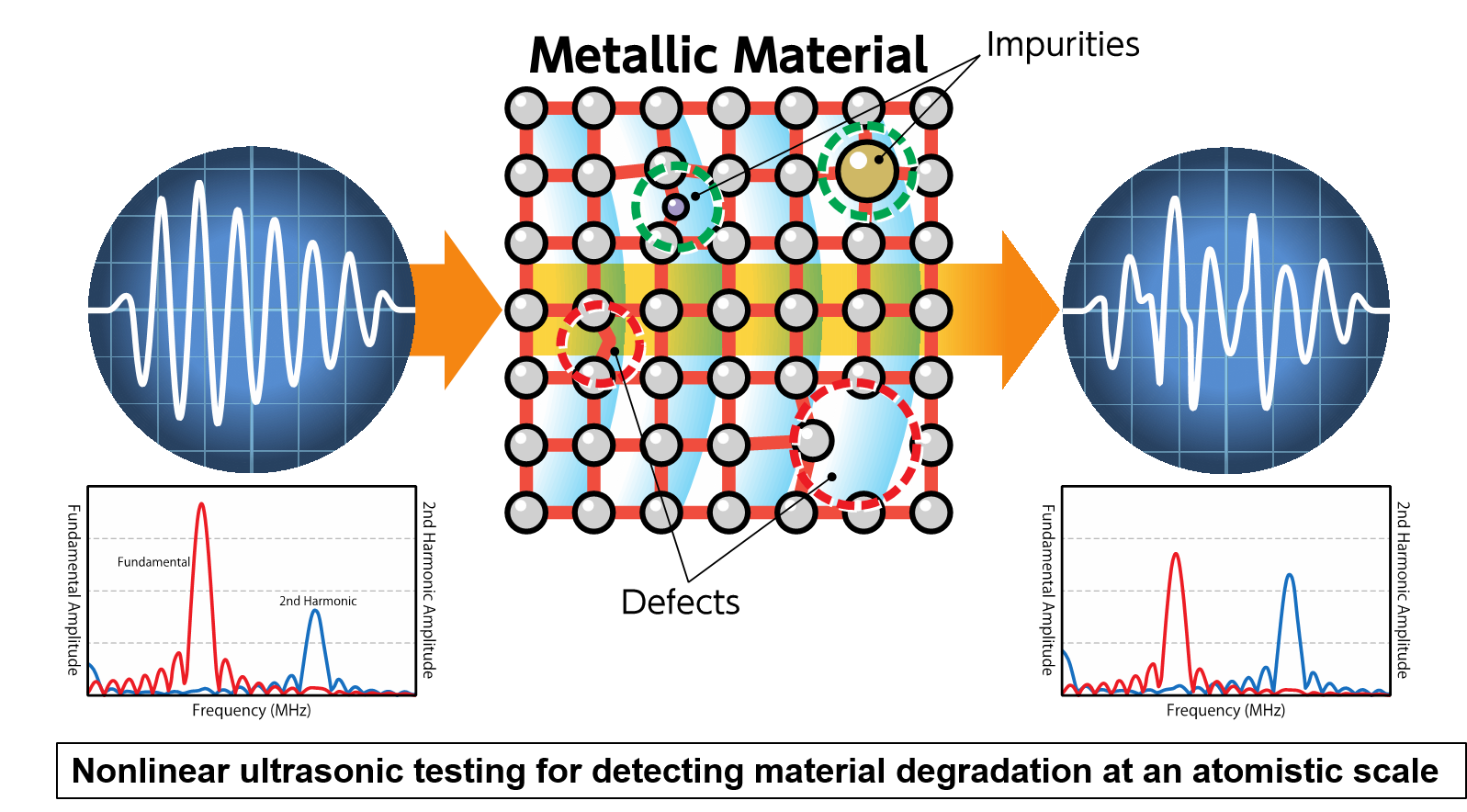 Development of nondestructive inspection techniques for detecting material degradation at a microscale 
 In addition to the conventional techniques used for detecting crack initiation and propagation, we are developing nondestructive inspection techniques through both experimental tests and theoretical calculations for detecting the signs and causes of structural material degradation, such as changes in microstructures (dislocations/precipitates) and chemical compositions. 
Molecular simulation of crystalline materials 
 We are clarifying microscale phenomena using various numerical simulations, such as first-principle calculations, molecular dynamics (MD) method, and kinetic Monte Carlo method (kMC). In recent years, the machine learning MD method has also been used. The application of this method has enabled precise modeling, even for microscale phenomena that were difficult to be modeled using conventional methods. 
Modeling mesoscale phenomena 
 An on-the-fly kMC method is a simulation method that is used to predict events and their occurrence probabilities at each step through a saddle-point search. The MD-finite element method concurrent coupling model is another cutting-edge method that has been developed by our group. Using these techniques, we are investigating the phenomena on spatial and time scales beyond which the conventional MD method can achieve.